Tools for Amarco
More details
We designed tools that support Amarco and help build a repository and the related system visualization (cartography).
The organization of Amarco Tools is as follows.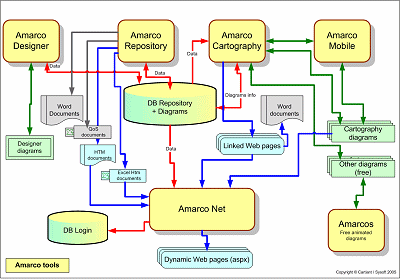 These tools are working together and use Microsoft Visio to generate the high quality diagrams and Webs that you can see on our site.
Some more information about these tools:
Amarco Designer helps you design graphically the architecture and the behavior of your systems. These information are then stored in the repository database (SQL Server 2000, Access) to be fully used by other modules of Amarco Tools suite.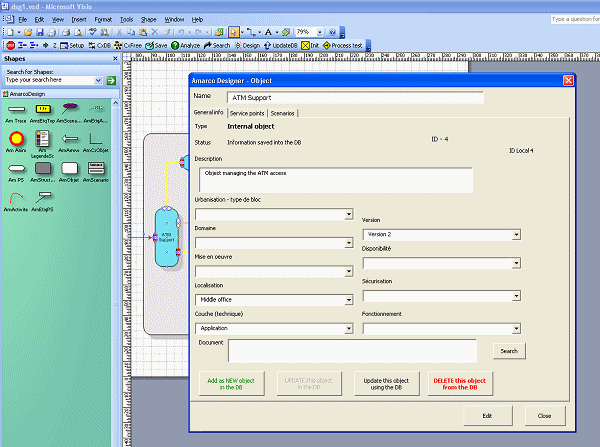 Amarco Repository helps organize the information items for systems. It acts as a repository for objects and service points, an organized inventory for information system. It also manages the items created through Amarco Designer.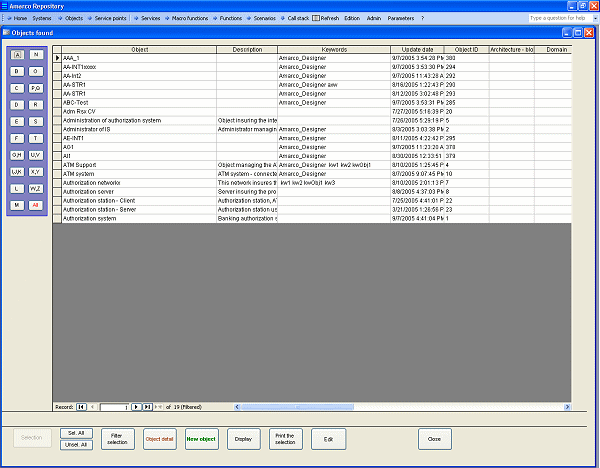 Amarco Cartography is a command center that manages tons of diagrams.
It drives Visio software to draw system diagrams according to their definitions in the database, as produced earlier with Amarco Designer or Amarco Repository. It uses visibility control algorithms that bring a unique quality to the drawings. It acts also as a manager for Visio diagrams, insuring an automatic processing of your selection of Visio diagrams.