Amarco Grid examples
Drill down datagrid for financial asset management applications
Multiple level totals are supported. You just drag and drop the grid columns in the dedicated area. The totals will be displayed in your selection order. Each total row may have a dedicated color for quick reference. You may close/ open any level.
You may set any filter / totals combination.
Display by risk / non risk basket (CPPI like fonds)
The instruments are displayed in risk/ no risk category, then by instrument type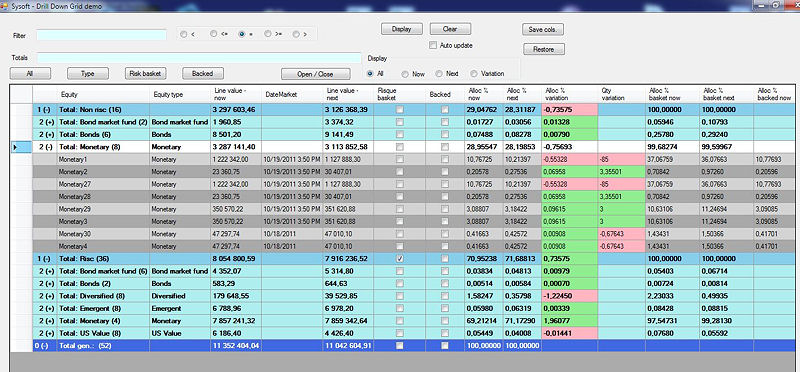 Display variation now/ next
Display the portfolio variation now / next (after orders)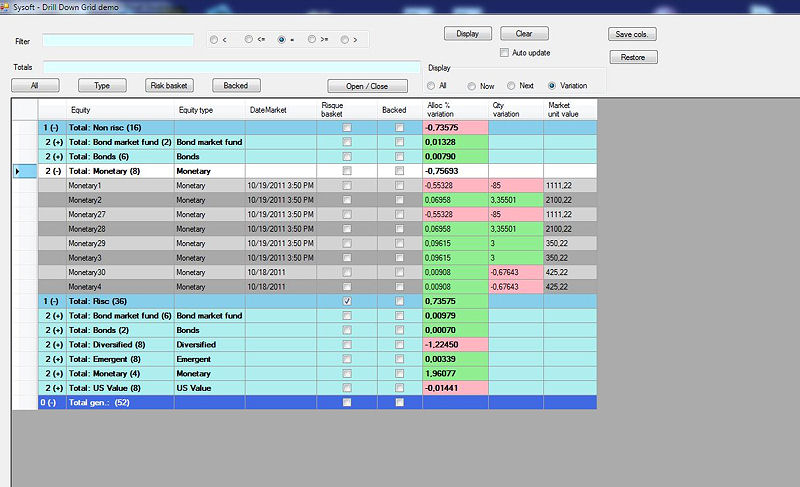 Filter by instrument type
Filter the instruments, display only "Bonds"

Filter by date
Filter the instruments, display only a date

Filter - display all instruments that are not monetary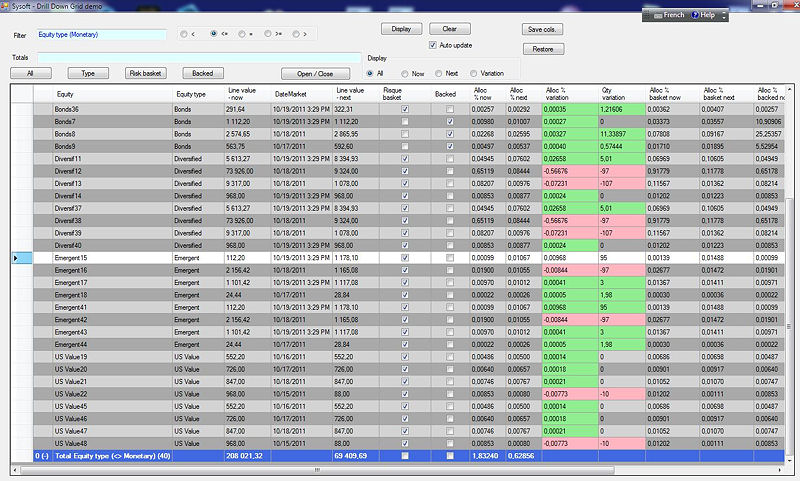 Drill down three levels, display totals only
Totals are displayed for each level.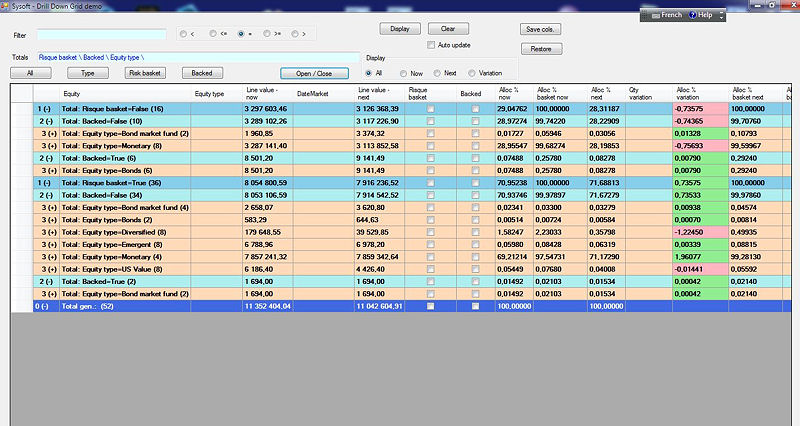 Drill down by date
Drill down all instruments by date